So I've been really trying to branch out and find new authors lately! I've seen several wonderful reviews and blurbs floating around of
Royally Screwed
by
Emma Chase
. Unfortunately and I am very sad to admit this, but I never heard of Emma Chase books till now.
AND I AM SO GLAD I DID
. I fell head over heels for
Royally Screwed
and I am so excited to share my thoughts with you guys!
The Cover: I adore this cover, I mean who can resist some yummy eye candy right? I love that the man on Royally Screwed book cover isn't looking at the viewer either; when I saw the cover I immediately thought: 'wow he's really hot and does not care!' It gives off a total bad boy vibe which who doesn't love a good bad boy vibe on a book cover?! I think the colors of the title and with the hot male drawing attention, this cover gets an A+ from me!
Basics: Royally Screwed was released on October 18th 2016 and is the first in a planned trilogy. It is both available on Kindle, Ibooks, Nook, Barnes and Nobles, Books A Million, Indie Bound, Powell's and Kobo. Royally Screwed is 276 pages long and was published by EverAfter Romance.
Description: Nicholas Arthur Frederick Edward Pembrook, Crowned Prince of Wessco, aka "His Royal Hotness," is wickedly charming, devastatingly handsome, and unabashedly arrogant―hard not to be when people are constantly bowing down to you.
Then, one snowy night in Manhattan, the prince meets a dark haired beauty who doesn't bow down. Instead, she throws a pie in his face. Nicholas wants to find out if she tastes as good as her pie, and this heir apparent is used to getting what he wants.
Dating a prince isn't what waitress Olivia Hammond ever imagined it would be.
There's a disapproving queen, a wildly inappropriate spare heir, relentless paparazzi, and brutal public scrutiny. While they've traded in horse drawn carriages for Rolls Royces and haven't chopped anyone's head off lately―the royals are far from accepting of this commoner.
But to Olivia―Nicholas is worth it. Nicholas grew up with the whole world watching, and now Marriage Watch is in full force. In the end, Nicholas has to decide who he is and, more importantly, who he wants to be: a King... or the man who gets to love Olivia forever.
Overall thoughts: This was such a great read and I was so happy I scooped it up. Olivia and Nicholas are such a great couple and Royally Screwed was actually written from both of their perspectives which I love. I think it's easier to understand characters (especially the main ones) in stories when you get to listen from their perspective. I wish more authors would do this.
Right from the start I thought Olivia and Nicholas' romance was interesting, a New Yorker and a Prince...what in the world could go wrong right?! Many things apparently. Nichola's is supposed to be hunting down his brother but he's also supposed to be getting married in a few months. Yet when he meets Olivia, the two of them can't fight the impassioned thoughts for one another. Olivia is used to taking care of everything: her family's business, her father and sister and she puts herself and her own needs always on the backburner. While 'His Royal Hotness' is used to getting everything wants and them some, which was annoying at times but he's a Prince in a fictional romance novel it happens right?
Their romance and relationship in Royally Screwed is rocky, but my favorite part of this book was when they both started to open up to each other. They've both been through so hard moments and when they start discussing those things and start to really fall for one another, that's when I fell for this book. I also enjoyed the little twists Royally Screwed had mainly when it came to Nicholas' home of Wessco and also when it came to Olivia's family.
The only thing that drove me up the wall (and to be honest all fictional romance couples have one fault!) was the whole, will they be together or not? A Prince of a country can't obviously marry a New York woman who makes coffee and pies for a living. Or can he? DUN DUN DUN. No spoilers in this review but the whole will they, won't they question is answered in Royally Screwed!
Favorite characters: Olivia and Nicholas' were perfection. Olivia had such a hardworking attitude that I adored and Nicholas' was hilarious. I LOVE FRANNY. Franny and Simon deserve their own novella or book, I always have such a thing for minor characters! Her background and whole friendship with Olivia really tugged at my heart. I want to know more about her! I also enjoyed Olivia's sister Ellie, she was very cute and I wish she was a little bit older because I honestly shipped her a bit with Nicholas' brother.
Couple Chemistry Rating: 5/5 Shells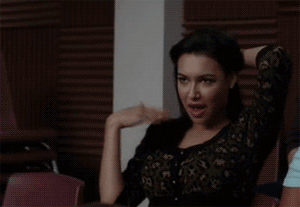 Bad character awards: Speaking of Nicholas' brother I didn't like Henry. Gah I feel so bad for typing that but I didn't like him! I understand he was acting a certain way because of what happened to him in the book (again no spoilers, read Royally Screwed and find out people!) but his behavior just annoyed me. Which is kind of bad because the next book in the Royally series is Henry's, Royally Matched. Maybe he will redeem himself with me then, I hope so!
Favorite Quotes: "The lass looks like an angel." "No, she looks a like a Queen."
"I knew it! He's Jerry McGuiring you! He's Jerry McGuiring you, because you complete him!"
"We're Royalty. That means....we're forever."
Final thoughts: I am so happy I found Royally Screwed and Emma Chase! I am definitely going to be following for other books by her and the continuing books in the Royally series. (Hopefully I'll change my mind about Henry in Royally Matched!) Royally Screwed was such a fun, romantic, steamy, funny read! I'm very happy and thankful I stumbled upon it and I highly recommend it to you!
My rating: 5/5 shells
Buy Royally Screwed:
Thank for you stopping by! Till next time :)