Each month I will be focus on a book from Kindle Unlimited. Kindle Unlimited is a fabulous subscription that allows you to access a large selection of titles from the Kindle Store. With a Kindle Unlimited subscription you have access to over one million titles in the Kindle Store, including books, audiobooks, and magazines. It costs $9.99 a month and it is SO worth it guys! There are TONS of choices and books and I highly recommend it! So without further ado, my pick for February's Kindle Unlimited blog post!
The Cover: I love Hollywood Prince's cover! You would the cover model would have some sort of crown but I love the modern take of the hat and how his eyes aren't shown. There's something very bad boy, roguish aspect of this cover and I love it. A+
Basics: Hollywood Prince was published on December 30th, 2016 and is 300 pages long. This book was published by Kim Karr herself, another reason I like Kindle Unlimited because it supports authors who publish their own books.
Description: Brooklyn James should know better. Born into Hollywood royalty, the brooding prince has a reputation as being a player. A manwhore. A womanizer. Adoring fans are his thing. His best friend's little sister is not. Even thinking about her the way he is isn't cool. Not cool at all. And yet every time she pouts those sexy lips at him, she turns him inside out. Makes him harder than he's ever been. Drives him to the brink of insanity.
Amelia Waters has always idolized her big brother, and the last thing she wants to do is disappoint him. Falling for her brother's ex-roommate is off-limits. She knows this, but she can't help herself. The way Brooklyn looks at her with those smoldering blue eyes makes her wet in an instant. Turns her into a shivering, shaking mess of sexual frustration. And soon the idea of spreading her legs for him is the only thing she can think about.
She wants him.
He wants her.
When they finally decide to give in to their insane attraction, they agree it will remain between them. That their illicit affair will be short-term. No strings. No baggage. No messy ending. But when the first night of mind-blowing sex leads to another, and another still, how long can the endless hookups go on before Amelia's brother finds out? Or worse yet, before feelings develop? Brooklyn and Amelia know they need to walk away from each other before either of those things happens.
The problem is doing it.
Talk about a mess.
Overall thoughts: I really loved this book and it's characters. Amelia is a fabulous leading lady that I feel anyone who has dealt with some trouble in the dating department could relate to. She's sassy, fun and I adored her thoughts and so many of her quotes throughout Hollywood Prince. Brooklyn is sexy, cocky and roguish enough that anyone could fall for the guy; he has that typical leading guy vibe. He doesn't fall in love or gets attached and he especially don't get involved with his good friend's sister either. One of my favorite things to read in the romance book community is about couples who become intimate and try and focus on nothing but the sex, but it always backfires! Most of the time in good ways and unfortunately sometimes in a bad way but I just love that plot line because there's more than sleeping with one another, feelings start to happen and I love watching characters fall for one another that way. Amelia and Brooklyn have sexy, steamy chemistry and I love the progression of their relationship. Such a feel good, sexy, romantic read!
Couple Chemistry Rating: 5/5 Shells ++++++++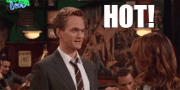 Favorite Quotes: Two princes, but only one is meant to be mine. -Amelia.
"Reality is not cynical. Reality isn't defined as thinking you are going to meet the love of your life in a bar either." -Amelia
"I've been kissed by dozens of frogs, toads and would be princes, but never like this. Never where my toes curl and the room seems to shift sideways. Never, even in my wildest fantasies, could I have dreamed of anything like this." -Amelia
"Toads. Frogs. Princes. Sometimes it's not easy to tell the difference. And sometimes it just should be. Shame on me." -Amelia
Follow Kim Karr:
It's almost MARCH guys!! Can you believe it?!