The Cover: I love this cover! I think the model with all the tattoos is gorgeous and I also love how they made the color scheme (even the models and tattoos!) the same with everything. I also love the big print of Dane and the cursive Dane too, it's just different and I really like it. A+
Basics: Dane was released on May 17th 2017 and was published by Leddy Harper. It's available on Kindle Unlimited. Genre wise Dane is: romance, contemporary romance, angst, drama, slow burn romance.
Description: Dane Kauffman: Rich, smart, handsome, and selfless. He's content with the direction of his life, until the moment he stares into her green eyes.
Eden Clare: Determined, headstrong, and independent. Searching for a job, answers, and a purpose, she has no room for anything else. Until she glances in his direction.
Crossing paths, tempting fate—Dane must make the ultimate decision. Sacrifice everything to get what he wants, or to continue to be benevolent.
Overall thoughts: Let it known that Leddy Harper is the Contemporary Romance Queen! Holy cow this woman can write up a storm, I'm telling ya! I really enjoyed Dane! I love Dane as a leading man and Eden is a fiery leading lady and their slow burn, angsty, will they-won't they chemistry is terrific. I love reading romance books so much, however putting the romance aside for the moment...I love Harper as writer because of how real the issues she brings up in her books are. The stories and characters feel more real to me because of it. There's a connection because somehow, someway you can bet that you can relate to something these characters you read about are going through. There is so much going on in the world and I feel like a lot of issues that we face as human beings are pushed to the side. Seeking help after abuse is a good example of this along with mental health, how are we supposed to heal from the horrific things that happen to use if we don't seek these things? I applaud Leddy Harper for writing about issues that millions of people deal with day after day because sometimes authors give voices to people who can't. I didn't know how I felt about contemporary romance because honestly I read to escape the stresses of everyday life, why would I want to read ABOUT the stresses of everyday you know? Leddy Harper changed my thoughts about contemporary romance and Dane is definitely one of my top reads of 2017.
Couple Chemistry Rating: 4/5 Shells
Dane and Eden's chemistry was great, however I wanted AND need more of it!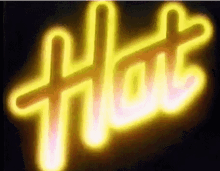 Favorite Quotes: "I love you Eden, I'm so damn in love with you." Dane
"This was real. Eden was in my arms, in my bed, in love with me. And I'd never let her go again." -Dane
My Rating: 5/5 Shells
Buy Dane:
Purchase Today for .99 Cents
About Leddy Harper
Leddy Harper had to use her imagination often as a child. She grew up the only girl in a house full of boys. At the age of fourteen, she decided to use that imagination and wrote her first book, and never stopped.
She often calls writing her therapy, using it as a way to deal with issues through the eyes of her characters.
She is now a mother of three girls, leaving her husband as the only man in a house full of females.
The decision to publish her first book was made as a way of showing her children to go after whatever it is they want to. Love what you do and do it well. Most importantly Leddy wanted to teach them what it means to overcome their fears.
Follow Leddy Harper