The Cover: I love this cover! It's kind of really a bold move to put a hot guy on a cover of a book, facing straight on with a pink and blue color scheme but it works really well! And I adore the title in big, messy print. A+
Basics: Tyson was released on May 23rd 2017, published by CreateSpace Independent Publishing Platform and is 198 pages long. Genre wise Tyson belongs to contemporary romance and second chance romance.
Description:
I know what it's like to have your heart split down the middle.
One-half chases her. The other half chases after the lies, deceit, and betrayal.
It's a burning ball of hell.
Seconds, minutes, hours, and years all spent endured the depth of my own burning inferno.
All of it runs together while life passes me by.
Thirteen years ago, the woman I was in love with left me standing at the altar.
Some say thirteen is a lucky number.
She says things are not what they seem.
That they weren't then either.
Time and truth will tell.
Overall thoughts: This was my first read from Kathy Coopmans and I was so impressed with Tyson! I love a good read about a couple coming back together and reading about the process and Tyson definitely delivered that. I was blown away by the chemistry between Tyson and Lynne and I am all about angst, but these two take angst and sexual tension to the next level...in a good way! Highly recommend reading Tyson guys!
Couple Chemistry Rating: 5/5 Shells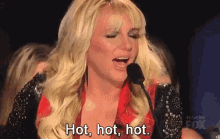 Favorite Quotes: "We've never stopped loving each other." -Tyson
"This our story. Everyone else can go fuck themselves." -Tyson
Buy Tyson:
iTunes-http://apple.co/2oKES2L
B&N- http://bit.ly/2oSBgxI
Trailer for Tyson: Click here <---
USA Today Best Selling Author Kathy Coopmans is a Michigan native where she lives with her husband, Tony. They have two son's Aaron and Shane.
She is a sports nut. Her favorite sports include NASCAR, Baseball, and Football.
She has recently retired from her day job to become a full-time writer.
She has always been an avid reader and at the young age of 50 decided she wanted to write. She claims she can do several things at once and still stay on task. Her favorite quote is "I got this."
Instagram: @authorkathycoopmans
Twitter: @authorkcoopmans