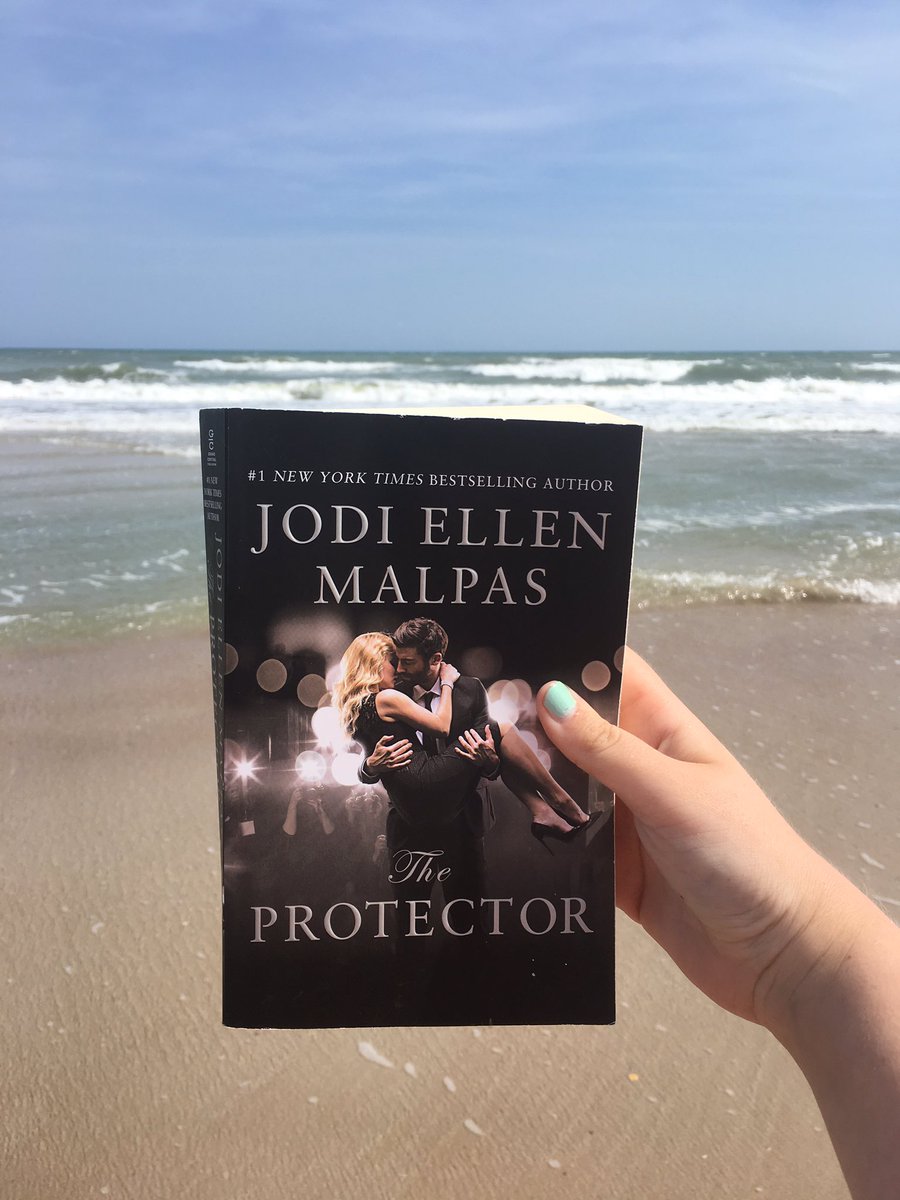 The Cover: Oh my goodness! The cover of The Protector makes me want to swoon like a Southern lady from Gone With The Wind! It's so romantic and gorgeous and I love it so much!
Basics: The Protector was released on September 6th 2016 and was published by Forever. It is 385 pages. Genre wise it is contemporary romance and drama.
Description: Jake Sharp resides in his own personal hell. The ex-SAS sniper was distracted from duty once before, and the consequences were devastating--both personally and professionally. He vowed never to let that happen again The job of bodyguard to Camille Logan isn't the kind of distraction from his demons he should take. Women and Jake don't mix well, yet the lesser of two evils seems to be protecting the heiress, whose life is threatened as a result of her father's ruthless business dealings.
He thinks he knows her type: beautiful and spoiled, with her father's bank balance to fund her lifestyle. But he soon discovers the real Camille--warm, compassionate, determined to be independent and happy after struggling with past mistakes. Now, his duty to protect her turns into something deeper than a well-paid job, no matter how hard he fights it. He needs absolution. He comes to need Camille. But he knows he can't have both.
Overall thoughts: This was my first book of Jodi Ellen Malpas and I was completely blown away! Malpas is an amazing writer that makes it so easy to connect with her wonderful characters and intriguing story that you will be hooked from start to finish! I fell head over heels for Jake, he is such a great character and his backstory moved me so much that I was in tears. I am a military spouse and I think it's very rare that our stories are told in book form, especially the struggles our serviceman go through and I can't thank Malpas enough for writing about Jake and sharing his struggles and story.
Camille was also an amazing heroine in The Protector as well. I love, love, LOVE when authors make strong female characters that work hard for themselves and have ambition. Camille has thick skin, a good head on her shoulders and the work ethic to match. Jake and Camille were the typical romance couple that didn't like each other at all when they first met, but gradually fell for one another. Which is honestly one of my favorite type of romances because I love watching two characters bicker, drive each other crazy and fall in love. I really loved The Protector and I think it is the perfect summer, beach, vacation read and it will proudly have a place on my shelf. I will definitely keep an eye out for more of Jodi Ellen Malpas future releases!
Couple Chemistry Rating: 5/5 Shells
My Rating: 5/5 Shells
Buy The Protector:
Jodi was born and raised in the Midlands town of Northampton, England, where she lives with her two boys and a beagle. She is a self-professed daydreamer, a Converse & mojito addict, and has a terrible weak spot for Alpha Males.
Writing powerful love stories and creating addictive characters has become her passion – a passion she now shares with her devoted readers
She's now a proud #1 New York Times bestselling author – all seven of her published novels have hit the New York Times best sellers list – as well as the Sunday Times list and various international best seller lists. Her work is now published in over 24 languages across the world.
Follow Jodi Ellen Malpas: