Hello friends! 2016 might of been a bad year for celebrity couples, politics, famous deaths, lots of senseless violence and weird trends; but it was a great year for books! So I picked 12 of my favorite books I've read this year to share with you, ranking from 12 to 1! Here we go!
I started this series in January of 2016 and was instantly smitten with the retold fairytale of Cinderella. Cinder was such a fun, interesting, constant page turning book from start to finish and I immediately bought the rest of the series when I finished with Cinder's story.
Cinder is probably one of my favorite Young Adult books ever.
You can check it out more
here
.
11. Miss Peregrine's Home for Peculiar Children by Ransom Riggs
I picked up a copy of Miss Peregrine's Home for Peculiar Children in early August of 2016. As soon as I finished the first book, I picked up the rest of the series. What a fun, different kind of read for the Young Adult genre! I have been so, SO disappointed with so many Young Books this year and my hope was redeemed with Miss Peregrine's! It was funny, beautiful to look at (the series included really cool pictures) and very heartfelt. It's a series that I feel every young teen reader should read along with every young twenty something.
Learn more about it
here
!
10. Soundless by Richelle Mead
Soundless
is a stand alone book that focuses on Chinese folklore and I was pleasantly surprised with how amazing it was! I have always been a fan of Richelle Mead but she really succeeded my expectations with it. It's a great stand alone but I also wish it was a series because it had such cool history and culture in it! You can learn more about it
here
.
9. The Rose & the Dagger by Renee Ahdieh
The Rose and the Dagger was the sequel to The Wrath and the Dawn, released in April 2016. I was blown away by both books but The Rose and the Dagger just made my heart feel so full! It was beautifully written and it made me feel like it was one of those stories that my mom read to me when I was little. The characters, the story, the setting, everything about The Rose and the Dagger was enchanting. I'm really looking forward to Renee Ahdieh's next work!
Learn more about about T
he Rose and the Dagger
here
.
8. Royally Screwed by Emma Chase
Unfortunately I had never heard of or read of any Emma Chase's work, I happened to stumble upon Royally Screwed from fellow bloggers and I am so glad I did! I didn't know what to expect when first starting but I immediately fell in love with the humor of the writing and the love that was shared between the two main characters. And the supporting characters were great too! They deserve their own novella honestly! I'm excited to read the rest of series as they are published!
Learn more about
Royally Screwed
here
!
7. Punk 57 by Penelope Douglas
Punk 57 took me completely by surprise, I was intrigued by the story but once I started reading it I was completely taken aback because of how much it resonated with me. It's a great love story but underlying message of finding people who care about and understand you made a deep connection with me. Seriously one of the best "feelings" book I've read in a very long time.
6. Paper Princess by Erin Watt
I saw Paper Princess in the kindle store in July and was immediately taken with the beautiful cover. Most covers feature models and people but there was just something different and simple about Paper Princess that I loved. So the cover drew me in but the story and its characters ruined me forever! The next two books, Broken Prince and Twisted Palace were amazing too. Such a great book and series! A modern, twisted fairytale!
5. P.S. I Like You by Kasie West
So I got
P.S. I Like You
by Kasie West in August's Owlcrate, I thought the cover was cute and when I read the description I was really excited to read it. When I started reading it, the plot twist had me freaking out at 1 am. I was shocked, excited, surprised! All good things and I really, really loved this book! It's a good High School, funny, romantic, Young Adult book!
Grab a copy
here
.
4. Ladies Man by Katy Evans
If you follow this blog you should know by now that I am a Katy Evans fangirl, I admit it! I love her books, her characters, stories and overall wonderful messages she writes about.
Ladies Man
was part of her Manwhore series, focusing on a character named Tahoe. I actually like him more than the main guy in Manwhore and I was so EXCITED when he was announced to have his own book.
And Ladies Man did not disappoint! It was such a cute, funny, toe curling sexy read and it was so heartfelt that I had to stop several times because I was just like aweeeee!
Seriously one of my favorite works from Katy!
Check it out
here
.
3. American Queen by Sierra Simone
American Queen
was another one I saw in the kindle store and I was immediately in love with the cover! It's simple and elegant and is everything that the main character, Greer embodies. So when I read the description I was really curious to see what was going to happen because it's a President style love story. Well folks...it was A LOT more than that guys. I don't want to spoil anything for anyone that wants to read it, but three
isn't
a crowd in this book!
If you are interested in reading American Queen, here is
my review
of it and you can buy it
here
!
2. Mr. President by Katy Evans
Katy Evans had a lot of releases this year and she surprised everyone when she announced she was releasing an entirely new book/series. I fell in love with Charlotte and Matt
SO HARD
in this book and honestly with the craziness of this year's election
I was SO thankful to have something to take my mind of it. I
loved, loved
this book and
I so excited for the sequel
Commander in Chief
coming out on January 11, 2017!
If you're interested in reading
Mr. President
here is my
review
and you grab a copy
here
!
And my NUMBER ONE read of 2016 is......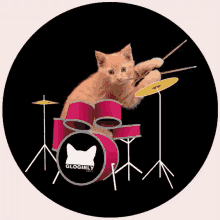 1. Legend by Katy Evans
I know you are probably like, really?!
ANOTHER
Katy Evans book? Yes that's right, another Katy Evans book!
Legend
is the final book in the
Real
series, my favorite romance series of all time. I was a bit skeptical because this book isn't based on Remy or Brooke and it was the end of the
Real
series? But I was completely wrong,
Legend
fit in perfectly with the
Real
series and it was one hell of a finale. The new characters Maverick and Reese were perfection and the twist the came out of
Legend
had me shocked for at least a week. In a good way!
Legend
exceeded my expectations and is my top read of 2016!
You can grab a copy
here
!
Thank you to all the authors for your hard work this year! 2016 was a hard year for almost everyone I think and I really appreciated the escape these books (and many more!) provided me and many others this year! I can't wait for 2017 for new releases, new book adventures and new book boyfriends!
Thank you to everyone who has supported and read my blog! I'm just a newbie but I really love to read and I'm happy to share my thoughts and feelings with you!
Have a great day and a Happy New Year everyone!
Here's to new reads in 2017!
Follow the authors mentioned in this blog:
Marissa Meyer, Ransom Riggs, Richelle Mead, Renee Ahdieh,
Emma Chase, Penelope Douglas, Erin Watt, Kasie West, Sierra Simone and Katy Evans!
Follow Amorette's Reviews other social media accounts:
GoodReads
Instagram
Tumblr
Twitter
See you next year friends!