The Cover: I loved Mr. President's cover and I love Commander in Chief's however I wished it featured a little bit more of Charlotte. This is Matt's story but it wouldn't be a complete story if it didn't include Charlotte too! Those two share the same soul, they should share the same cover too!
Basics:
Commander in Chief
was released on ebook on January 5th and will be available everywhere including paperback ,January 11th 2017. Commander in Chief was published by
CreateSpace Independent Publishing Platform
and is 258 pages long.
Description:
The sizzling second installment of the White House series, by New York Times and USA Today bestselling author Katy Evans.
We fell in love during the campaign.
The stakes were high.
Reputations could have been ruined.
Scandal hovered over us like a cloud.
Now the man I love is the President of the United States of America.
And its not my vote he is after.
He wants it all.
My heart. My body. My soul.
He wants me by his side.
In the White House.
Normalcy will be gone from my life, privacy forgotten.
I am only twenty three. I just wanted to play a part in history. But it seems like history wasn't done with me. The part where I lost my heart to Matthew Hamilton? It was only the beginning…
Excerpt:
He looks devilishly handsome.
His hair is combed back and oh, how I love every chiseled inch of his face. He's the first to move, prying his hands from his pockets, eyes flaring, inhaling visibly—his inhale stretching the fabric of that black tux.
Disbelief and a punch of longing to have all of this man, his love and his name and his babies, hits me as he approaches. I'm gazing at him walk to me down the hall of the White House residence, both of us ready to attend a social dinner. My first public event with him.
I need a moment, or a thousand moments, to adjust to this new role.
Matt continues advancing—with every step his eyes drinking me in, his lips curling in a seductive, appreciative smile.
"You ready?" He stretches out his hand.
I nod and look at that hand—the hand I've held so many times, and that held me. I slide my fingers down the length of his, and he grips them and leads me down the staircase with him.
Overall thoughts: Katy Evans has officially opened up 2017 with a big bang! I am in love with this book and series so much! It's an amazing feeling when an author is able to transport his or her readers and this is exactly what Katy Evans has done for me. I felt the love between Charlotte and Matt; I felt their strength and passion for one another and how much they wanted to be a good Presidential family to the United States. I truly loved this book and I am so sad that Matt and Charlotte's story is over! I seriously kind of wish this series could last for another two books I am that obsessed with it!
Couple Chemistry Rating: 5/5 shells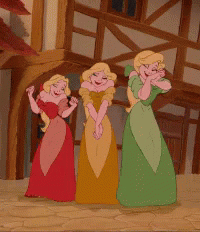 Favorite Quotes: "I don't want to forget that for a little while, Matt Hamilton--forty-sixth president of the United States, was mine." -Charlotte
"I love this stupid man so much I want to punch something." -Charlotte
"This girl has seen me, every side of me, and still she looks at me like a sun." -Matt
"The impossible for him does not exist." -Charlotte
Final thoughts: If you read my blog, you know I love Katy Evans and all her amazing work. My favorite book and series of hers is the Real series, well...nothing has come close for my love of Real and it's characters, until now. Remy finally has some competition! I loved Commander in Chief and I can promise you that you'll be disappointed if you don't pick up a copy!! Matt and Charlotte will forever hold a piece of my heart! What a great way to start 2017!
About the Author:
Katy Evans is a New York Times, USA Today, and Wall Street Journal bestselling author. Her debut REAL shot to the top of the bestselling lists in 2013 and since then 9 of her titles have been New York Times bestsellers. Her books have been translated into nearly a dozen languages across the world.
Connect with the Author:
Email: katyevansauthor@gmail.com