Each month I will be focus on a book from Kindle Unlimited. Kindle Unlimited is a fabulous subscription that allows you to access a large selection of titles from the Kindle Store. With a Kindle Unlimited subscription you have access to over one million titles in the Kindle Store, including books, audiobooks, and magazines. It costs $9.99 a month and it is SO worth it guys! There are TONS of choices and books and I highly recommend it! This month I stumbled about Silenced by Leddy Harper and OH MY GOODNESS. I feel in love SO hard guys, SO HARD. You are going to L O V E Silenced!!! So without further ado, my pick for April's Kindle Unlimited blog post!
The Cover: Who doesn't love a hot guy with a man bun? Add that to a book cover and BAM! You have one heck of a hot cover! Hotness of the male cover model aside, I love the trees and the colors of Silenced so much and I think it fits the book's story and I just love the vibe. But honestly I love everything about this book so expect lots of gushing. Sorry not sorry. A++++
Basics: Silenced was released on February 20th 2017, is part of the Kindle Unlimited Program and is 268 pages long.
Description: As a young child, Killian Foster survives the unimaginable. Silenced and scarred, he keeps to himself, spending his time with his notebook in the woods behind his aunt's house.
When Rylee spots Killian hopping over a fence next door, she follows him, unprepared for the boy she'd find—or the relationship that would unfold over the next seven years.
Or the silence that would follow.
Fighting between the hate of his past and the promise of his future, Killian must make choices—ones that would affect more than himself. Choices that would test the lines of right and wrong. Decisions that could break the bond of the only love Killian knew.

Overall thoughts: I loved Silenced, seriously; like I loved it with my entire heart and soul. It's story and characters have touched me in a way that will stay with me forever and honestly Silenced might become my top book of 2017. Leddy Harper where have you been all my life?! Anway. enough of my gushing! So it's very rare with romance books (at least the one's I've read) to show the main characters younger, like child young. Killian and Rylee met one another when they were young, grew up together, healed together and fell in love because of that. It's always hard for me to read about a character's bad past; whether something happened to them, they've lost a loved one or they've been through some traumatic event...it's always, ALWAYS so hard to read about because I honestly feel their pain. I'm very emphatic even when it comes to fictional characters and Killian's story and beginning absolutely wrecked me. Although Silenced is a work of fiction, the entire time I thought it was real because people abusing drugs and doing horrible things is such a issue today. I love Killian, I think he will be on my top five favorite males of 2017 because he loves Rylee with all of his being. From childhood to adulthood which is so rare nowadays and I thought it was such a neat touch that Harper included that in this story. The love and chemistry between Rylee and Killian is electric and beautiful, I really did love reading about them as kids just learning how to love and lean on one another. Silenced is seriously one of my favorite books of the year and Leddy Harper has my support and love for the rest of my life. This book seriously rocked my world and shook my core.
Couple Chemistry Rating: 5/5 Shells ++++++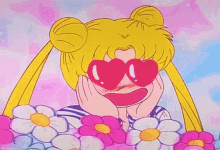 My Rating: 5/5 Shells ++++++
Buy Silenced:
About Leddy Harper:
Leddy Harper had to use her imagination often as a child. She grew up the only girl in a house full of boys. At the age of fourteen, she decided to use that imagination and wrote her first book, and never stopped.
She often calls writing her therapy, using it as a way to deal with issues through the eyes of her characters.
She is now a mother of three girls, leaving her husband as the only man in a house full of females.
The decision to publish her first book was made as a way of showing her children to go after whatever it is they want to. Love what you do and do it well. Most importantly Leddy wanted to teach them what it means to overcome their fears.