Each
month I will be focus on a book from Kindle Unlimited. Kindle Unlimited is a fabulous subscription that allows you to access a large selection of titles from the Kindle Store. With a Kindle Unlimited subscription you have access to over one million titles in the Kindle Store, including books, audiobooks, and magazines. It costs $9.99 a month and it is SO worth it guys! There are TONS of choices and books and I highly recommend it! So without further ado, my pick for March's Kindle Unlimited blog post!
The Cover: This cover is so fun and bad! I love the model's smirk and all the women's grabby hands! It fits the story very well and you can definitely tell by looking at the cover of Cheater what it's going to be about. It might be one of my favorite's so far of 2017 which is saying something because I am very picky about book covers! A++++
Basics: Cheater was released on February 28 2017 by Skyscape and is 322 pages long.
Description: Lucas Thorn wasn't born a cheater. All it took was a single moment—say, a certain disastrous incident on the night before his wedding—and boom. Reputation destroyed forever and always. So now he owns it. He has a lady friend for every night of the week (except Sundays—God's day and all), and his rules are simple: No commitments. No exceptions.
But a certain smart-mouthed, strawberry blonde vixen is about to blow that all to hell.
Avery Black has never forgiven Lucas for cheating on her sister. And suddenly being forced to work with him is pretty much a nightmare on steroids. Of course, it does afford her the opportunity to make his life as difficult as possible. But no good revenge scheme comes without payback. Because he didn't become the Lucas Thorn without learning a few things about women.
Now Avery's lust for vengeance has turned into, well, lust. And if Lucas stops cheating, it's definitely not because he's falling in love…
Overall thoughts: I loved this book! I honestly have been in a bit of book hangover lately and haven't really wanted to read anything new but Rachel Van Dyken made me laugh and want to read again! I love this story and I think Avery and Lucas are great characters. I also liked the fact their romance and attractive was a slow burn kind of love, they worked up to it which I really liked because when they did finally did come together and realized they wanted one another it meant more. Avery and Lucas are also laugh out loud funny! Oh my goodness, I couldn't stop smiling and laughing at their banter and back worth arguments in this book! I absolutely loved it! Although it's only March, Cheater might become my favorite Kindle Unlimited Book of 2017, that's how much I loved this book!
Couple Chemistry Rating: 5/5 Shells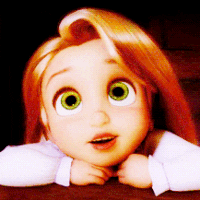 Favorite Quotes: "Lucas Thorn was a sickness. A darkness that never left. He was a rutting bastard. He was still--unfortunately--gorgeous." -Avery
Buy Cheater: